Your local,
one-stop air conditioning
and auto-electrical
specialist
Mobile Air Conditioning Services is your local one stop air conditioning and auto electrical specialist. We install, repair and service systems for cars, buses, trucks and earth moving equipment.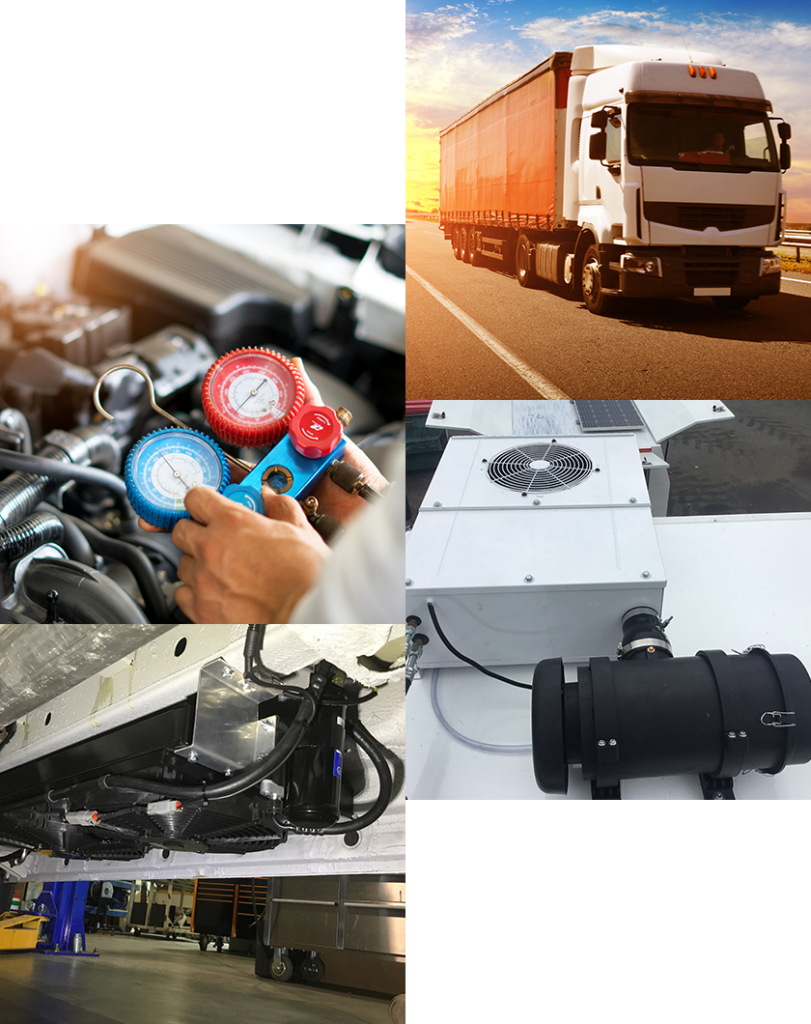 Mobile Air Conditioning Services is your local
one stop air conditioning and auto electrical specialist.
With over 21 years serving the Brisbane and Gold Coast areas, we take pride in delivering the highest levels of workmanship and service. Our fully licenced technicians have extensive experience across air conditioning and refrigeration systems. For peace of mind, our work is backed with a complete parts and labour warranty. That's why we're the supplier of choice for many local families, businesses and government.
Our team of skilled technicians are fully equipped to perform the work at our workshop in Brisbane. We can also provide on-site service throughout the South East and regional Queensland for commercial and construction vehicles.
For an obligation-free quote on any job, large or small; give the team at Mobile Air Conditioning Services a call on 07 3375 9622.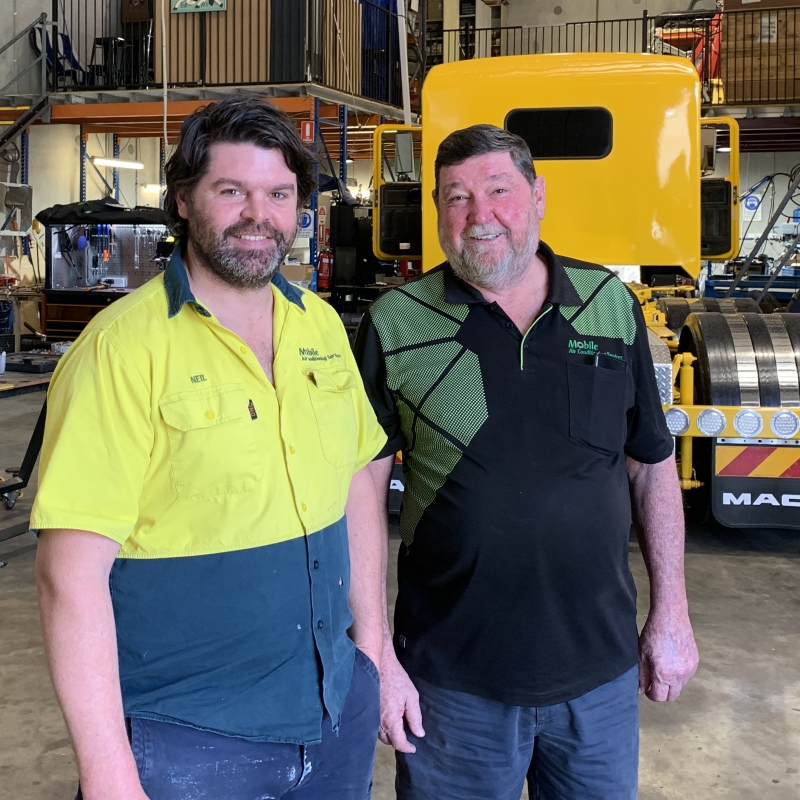 "Nicest people I have ever met, they checked my air conditioning and fixed it for free. I was so impressed by their hospitality and professionalism. Thank you so much and would recommend anyone to them."
"These guys are still the best place for having your air con problems fixed. Proper old-fashioned quality customer service."
"No pushy sales, just honest answers"
"Excellent same day service, went the extra mile to have my daughter reliably back on the road again."
"Great blokes do deal with. Would recommend them to my mum. Thanks for the good work on my daughter's air conditioning today."
"We spent hundreds of dollars and repeat visits to another car air con specialist and still had no air con. One visit to Mobile Air Conditioning Services was enough to get the problem fixed and start enjoying cool air again. I have since referred my daughters here to have their air con systems serviced and they too have come away happy. Great price, professional service and really nice people to deal with. I can't recommend them enough."
"Glen and the team at Mobile Air Conditioning looked at my van the very next day after I called him about it. They gladly diagnosed the problems with the AC for FREE, and then fixed the whole thing in about 2 hours for a great price. Can't say enough good things about these guys! 10/10 Service, very friendly staff, was completely upfront and explained everything they did clearly, and labour charges were very fair for the work done."
These people are just unbelievable. So professional and just honest!!! Rare!! Don't go anywhere else!
Amazingly friendly and extremely competent people. After diagnosing the problem with my cars air-conditioning at no charge, they repaired it in 10 minutes. It was such a feel-good experience I'd recommend it even if there is nothing wrong with your air-conditioning. Highly Recommended
This business restored my confidence in auto mechanics. After the dealership told me there wasn't an issue with my air con (blowing hot air) Mobile Air Conditioning diagnosed the issue and fixed it no cost. Any future issues with the air con I wouldn't hesitate to use and recommend these guys.!! They are the very best in the business!
Fantastic experience with this team: they didn't charge us for diagnosing the issue, or for fixing a subsequent concern which arose during the work. Taylia was professional and helpful both over the phone and in person, and we really appreciate the team's constant communication/updates. Definitely recommend.
Good work and helpful staff.
The team at Mobile Air Conditioning Services are just the best. How many businesses would take the time to physically diagnose a fault and not charge you for it, then the quote comes in significantly lower than a guesstimate from another repairer. These guys are tradesmen not salesmen who know their stuff and this pride is shown in their workmanship. Awesome Job, Thanks.
Really good service, punctual and informative, reasonably priced
Fantastic, well recommended
Awesome team with great experience, advice and A+++ service! Will use again.
Best service took my HiAce to install a rear aircon and these guys did an amazing job thank you so much, finally have a aircon 👌